What is Custom Details Page (CDP)?
As marketer how many ever mobile app ads we run, in most cases (except deep-linking) users will still go through the iOS App Store or Google Play store to download the app.
While the number of ads can be many, the store pages act as the last step (like a landing page) in our download funnel, and these are only segmentable by language or geo, until now.
Google is taking a big step and making a fundamental change in how the Play store behaves.
Google is introducing something called CDP (Custom details page); advertisers like us can now run ads with specific messaging and make sure that the first screenshot and promotional text will match that message.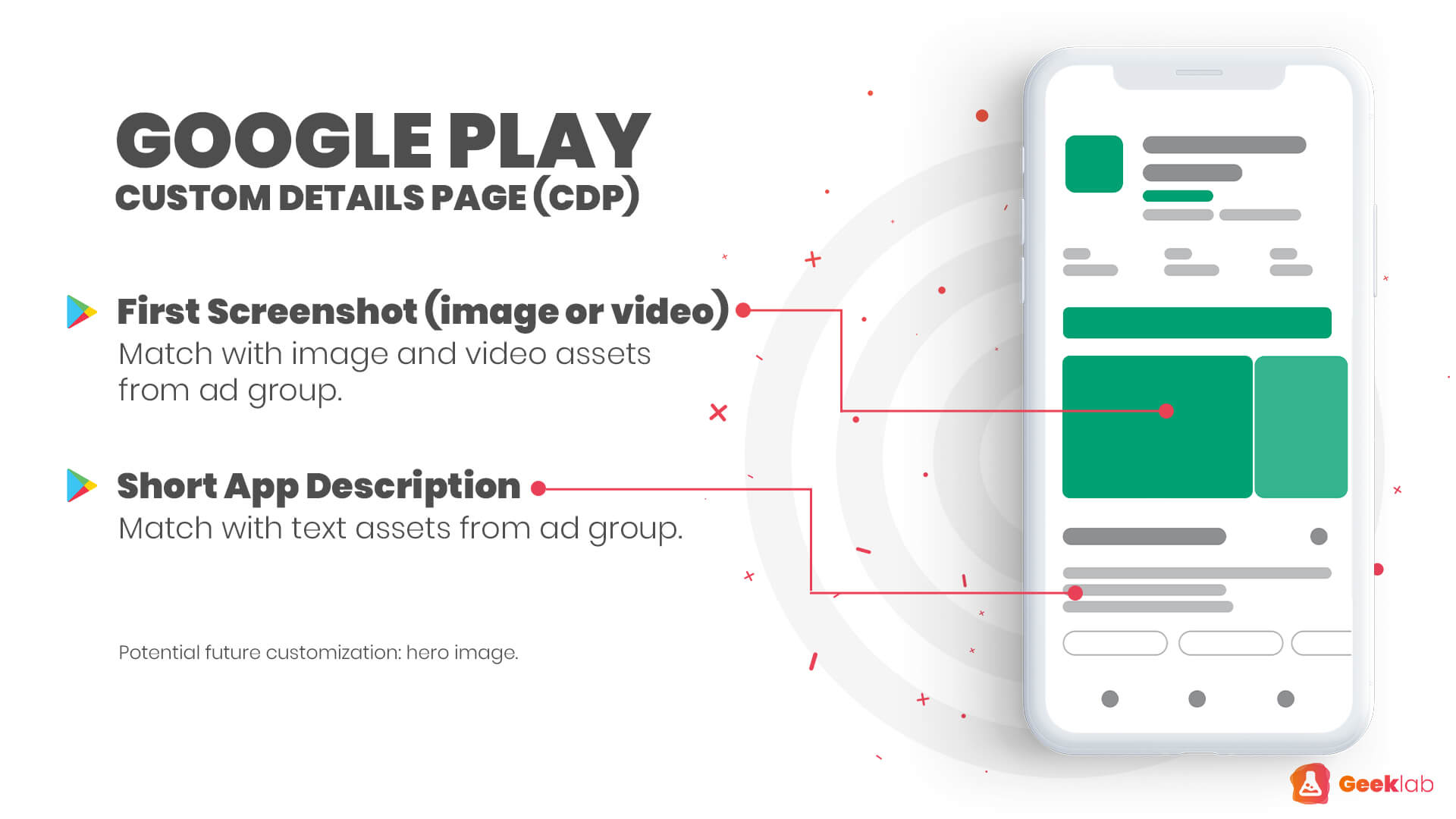 Will this be a game-changer? We have to wait, but this will surely improve the click to install ration of mobile app campaigns.
Let me take two industries as an example, one for Travel (which I currently work) and one for Finance (which I worked in the past)
Travel Industry: 
Travel based mobile apps are the seventh most downloaded mobile app category and almost about 60% of the smartphones users regularly using travel apps for the daily commute and their upcoming trips etc., Each of us will have at least 2-3 travel apps in our smartphone now.
So I feel travel is one particular industry that will get a lot of advantage of this CDP (Custom details page), where you personalise the message in the PlayStore.
As a marketer, we see a good CTR for our ads, but the click to install ratio will be not impressive.
Even from a user point of view, they often click the ad, however, rarely ending up downloading a mobile app.
How we target currently for our app campaigns? 
We show a personalised or more targeted ad to a user.
The user will go to a standard app store optimised for all our paid marketing.
User downloads the app, and if we utilised deep-links, the user would see the same offer which they clicked.
With CDP, you can make sure that the whole message is intact, and even the store is part of the continuous journey.
CDP allows you to make sure that the user will go through a holistic journey, delivering and advertising the things the user is after with each step.
Finance Industry:
This is one more industry where segmentation and messaging needs to intact with the audience whom we target, especially when it comes to investment products like mutual funds.
Let say I'm targeting a particular niche segment, New parents who are planning to invest some amount of money monthly for their kid's education needs or marriage etc.,
As I mentioned earlier, the user journey remains the same.
Here's where CDP will change the game; you can genuinely create ad experiences that tap into your customers' feelings.
Having such relevant creatives image/video, which shows that can be achieved by investing via SIP every month in the first screenshot and the promotional text reference will carry the message from the ad.
Don't you think this will make the user journey better?
Tech specification for Custom Details Page (CDP)
The store variables that you can automate with CDP are the first screenshot/video and the promotional text.
I've listed everything you need to provide to Google below.
Google Play App ID (Android Only)
App Category
Campaign Target Geo
Ad Group ID
Campaign Language (whitelisting English only)
Video CDP Asset (YouTube URL) – landscape or vertical
Play Store Short App Description (Word limit: 80)
Image CDP asset (Driver URL of uploaded image – access open to all) – 1800×3200, 16600×900, 3200×1800. Max Size 5Mb
The exact date when this will be globally available isn't disclosed yet, get in touch with your Google Ads account manager.
Does Custom Details Page (CDP) affect regular ASO?
It won't change the way you currently operate. Instead, it will bring an additional layer you can utilise on top of all the other App Store Optimization exercises.
The biggest wins with CDP comes with extremely detailed targeting and messaging.
This can be hard to scale, so keep on optimising your store as you've done so far, this will still only affect the first image/video and the promotional text.
Even if you utilise CDP to the max, icon, title, rest of the screenshots and rest of the meta-data is yours to optimise.
I feel this would be a game-changer to have it universally (iOS, from FB, linked to onboarding…) one day, do share your thoughts in the comments section.
Check one of the most-read blog posts on UAC creative best practices
Source: The original article was published in Geeklab.app